Full Time Digital Ad Service
We help businesses create, track and improve digital advertising campaigns.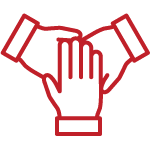 An Experienced Ad Manager
Your ad manager is part of our small collaborative team and will take time to learn about your business. We have no junior managers.

Transparency
We become part of your team, seeking your advice and initiating conversations about your goals, challenges, results and new opportunities.
Improvement
We take on projects that will make our agency better at what we do and optimize your campaigns to improve.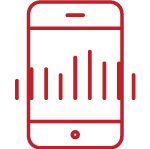 Conversion Tracking
Real-time conversion tracking is accessible from any device at any time.
"We are here to provide professional help to establish and implement your digital advertising strategy."
The Pillars of a Digital Ad Campaign
1. Understanding your goals and challenges.
2. Choosing optimized audience targeting.
3. Creating and optimizing ad content based on results.
4. Optimizing landing pages.
Learn More