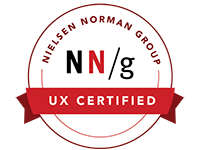 Usability is the ease of use and learnability of a website. It assesses how easy user interfaces are to use. The primary notion of usability is that a website is designed with a generalized users' psychology in mind. For example:
More efficient to use – takes less time to accomplish a particular task
More efficient to use – takes less time to accomplish a particular task
More satisfying to use
According to Jakob Nielsen of the Nielsen Norman Group: "Studies of user behavior on the Web find a low tolerance for difficult designs or slow sites. People don't want to wait. And they don't want to learn how to use a home page. There's no such thing as a training class or a manual for a Web site. People have to be able to grasp the functioning of the site immediately after scanning the home page—for a few seconds at most." Otherwise, most casual users simply leave the site and browse or shop elsewhere.
The goal of improving usability is to increase your sales-per-visitor ratio by making the site easier to use. This includes suggestions regarding navigation, design, perceived credibility, ordering and other areas specific to your site.
Good usability will also increase a site's search engine traffic. This comes as a result of people liking the site, and thus linking to it. This in turn informs the search engines that this is a good site, and thus the search engines improve its rankings in the Search Engine Result Pages (SERP).
An excellent usability is thus REQUIRED for your website to achieve higher rankings in the SERPs.
Live Moderated Website Usability Testing
Contact Jason
Our website promotion expert.