There has been a significant increase in the popularity of social media websites over the past few years. With it has come a shift in the way that people search for information and how they share and consult opinions on the internet when making purchasing decisions.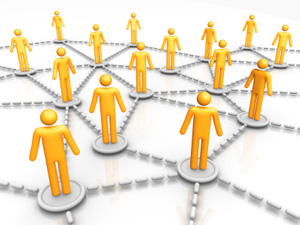 Social Media MarketingSocial media sites such as StumbleUpon and Digg, give users a voice on the internet by providing tools to connect, exchange views, share content, information, and recommend products and services using the "thumbs up or down" approach. This has caused a huge shift in the way people search for information online. More and more, Internet users rely on the opinions of others before they buy into the validity of a product or service. "Word of mouth" is no longer only from mouth to ear, but is more frequently spread on social media sites and it has never been so powerful. Any product or service deemed worthy are promoted, shared, or discouraged against in these online social communities.
Social Media Marketing (SMM) targets users by promoting content through bookmarking, blogging, online video sharing, and social networking to potentially expand their audience and drive traffic to their website. Businesses are beginning to understand the power of these influences when it comes to establishing a reputation and growing their online business. Social media marketing strategies such as a business' engagement in various social media websites can help to generate branding and a personal connection with its users.
Business Profiles
One of the most important social media marketing methods includes posting business profiles on social media websites such as Facebook and linkedIn. Instead of waiting around for consumers to come to you, you have to reach out to your target audience. Solidifying your presence in the social media community creates a direct interaction between business and consumer that may not dramatically increase conversion rates but is definitely capable of establishing branding power and credibility. The valuable feedback consumers provide promotes insight in determining what business strategies are working and what could be re-evaluated to make a website more user-friendly.
Search Results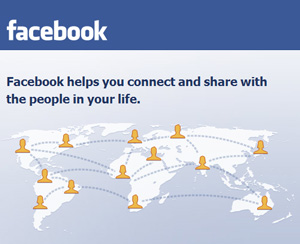 FacebookThe influence of social media sites has changed the way search engines define placement. Images, videos and news content featured on social media sites such as Youtube, Digg, and Flickr are equally capable of sitting comfortably at the top of the search results leaving others, who have not yet jumped on the social media bandwagon, a little confused.
Effective Social Media Marketing Strategies
Take a hint from the popular social media websites by adding some type of interactive quality to your website. Engage the viewer and create an atmosphere of inclusion and direct contact that encourages a user to come back and visit again. Forums and social applications can help you compete for traffic in an evolving market.
Become an expert in your niche. Yahoo Answers is a great place to start. You can create a business or company profile and begin answering direct questions and supplying information to those in your target audience.
Join Social Networks. Social networking provides a means to promote association and the exchange of knowledge while also establishing business contacts and connections. Post your business profile in the popular social and business networks such as Facebook and LinkedIn, but also make sure to concentrate your attention on your niche audience by joining social media networks that represent and support your business or company's ideas.
For example if you are selling organic produce and you set up a profile in a social media network such as Care2.com, an environmental portal, you are then communicating directly with those individuals who will support your product or service because of a shared interest. These types of social media communities will extend their approval by sharing in discussions about your products or services with other users and even in some cases "become a fan" of your featured webpage.
Some examples of popular niche social networks include:
TravBuddy.com for the traveller
Tipd.com for those seeking financial advice
AutoSpies.com providing money saving and insider information on cars
Publish articles to popular social media news sites such as Mixx.com, Digg.com, and Propeller.com. These sites allow you to post articles and vote on news stories.
Share videos and images by setting up accounts with Youtube.com and Flickr.com, leaders in online video and imaging to reach a broad or targeted audience.
Social bookmarking on sites such as Del.ici.ous and Ma.gnolia.com provide an opportunity to store and share links.
Blogging enables you to provide information and updates about your business to customers.
Businesses that incorporate social media marketing into their conventional marketing plan have the advantage of reaching audiences using a whole new approach. The benefits of branding and traffic are just the tip of the iceberg, establishing your business as a leading authority in your industry promotes good quality links, better search engine placement, which in turn increases sales.
Written by Tammy Corbett
Tammy Corbett is the resident expert for social media marketing at Red Carpet Web Promotion, Inc.
www.redcarpetweb.com