What is content marketing and how can it help your business?
Content marketing is the creation and publication of valuable and notable information to a specific audience. Ideally, this information will in turn make your company a go-to resource in your industry.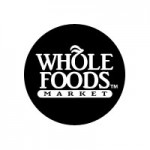 A really great example of a company that's done this right is Whole Foods Market. They've put together a blog with contributors including their management staff, employees, suppliers and partners. Blog post content ranges from how to buy food in bulk, tips on how to get your kids to eat better and of course, mouth-watering recipes for the groceries you can pick up at your closest Whole Foods Market store. If you succeed at doing something like Whole Foods Market has, you'll have accomplished one or more objectives including brand awareness, lead generation, client acquisition, customer retention and engagement – just to name a few!
Remember that everything that you put forth on your website, social media channels and even in your traditional marketing communications should convince your audience that you are a valuable source of information that responds to their needs or offers solutions to their problems. Instead of continuously selling to your audience, you're instead teaching them about what they want to learn about– and by doing this, your company will be regarded as a more trustworthy (and likeable!) source of information.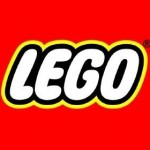 For example, how does toy giant LEGO continue to engage their young clientele? They offer a free magazine subscription with sneak peeks of new LEGO sets, games, competitions, comics, secret online content and more. This added value easily keeps their young fans coming back!
How do you create memorable and engaging content?
First of all, this might be obvious, but make it relevant to your brand and what you offer. You want to provide value-added information – for example, if your company is in the travel industry, you want to be able to provide advice on having an easy experience booking trips or offer insider tips about cities to visit.
Next, make sure that your content marketing is inspirational and most importantly, relatable. Your readers need to get excited about what they're reading and not feel like it's a sales pitch to get them to make a purchase. Be sure that the voice you're using matches your audience's – read everything you can online to catch this– everything from your competitors to key industry players' blogs to absorbing all feedback from current customers – and adapt accordingly.
A perfect example of how a company has generated buzz-worthy content marketing is McDonald's Canada's "Our Food. Your Questions." website. What they've done is created a space for Canadians to ask any questions about their famous menu – everything from why their hamburgers don't rot to why they don't carry Halal food. You can imagine the amount of interest consumers have in these answers – some of these are questions that have been asked for years! All of the responses are personalized to the individual who asked the question and is written in a manner that's easily understood – even if answered by their food scientists! And of course, beneath each reply on the website are conveniently placed icons for Facebook, Twitter and Google+ so you can share the answer.
Once you've become this great source of information, it's natural that potential customers will start referring to you – just like the McDonald's example above – using your information to share with their counterparts online and through social media, giving you free word of mouth publicity. This is where Google jumps in and starts to pick up on who has started to share your content via social networks or blogs or other qualified websites, helping you move your way up in search engine rankings. Great content marketing is the key to making your business an authority in your industry and needs to be included as part of an essential marketing strategy to your business' success.
We hope this has been helpful and we invite you to get started on becoming a voice of authority today!